batik amarillis's bae bae shirt-PO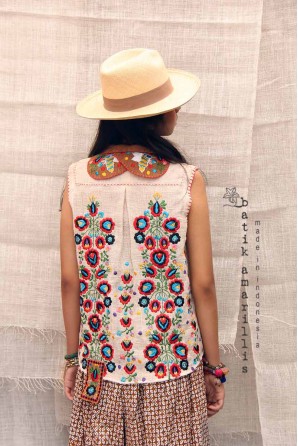 batik amarillis's bae bae shirt-PO
Rp 3.299.900 tax incl.

Product Details:
Pre Order item will be delivered in 4 weeks
This beauty features tenun seseran gedog Tuban and Hungarian embroidery inspired. Have you had check the brown material? That's a rare tenun seseran gedog Tuban which is NOT dyed - it's cultivated from rare brown cotton flower, which our tenun artisan friend in Tuban especially created for us!
Size (bust/lenght)cm:
XL (110/62)