batik amarillis's joyjoy jumper-PO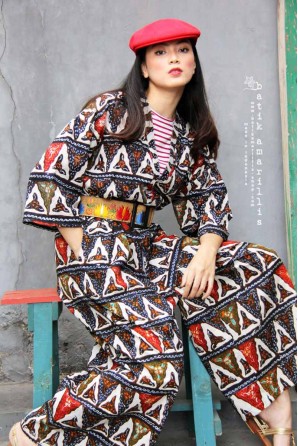 batik amarillis's joyjoy jumper-PO
Rp 1.399.900 tax incl.

Product Details:
PRE ORDER ITEM WILL BE DELIVERED IN 2 WEEKS
This jumpsuit has the versatility, sporty chic to classy chic - features buttons and zipper at front to make it easy to get in and get off ! Style it with any kind of belt and be the it girl !
Material: hand drawn bati Madura
Size (bust/waist/lenght)cm
All Size (110/100/133)