batik amarillis's antonia dress-PO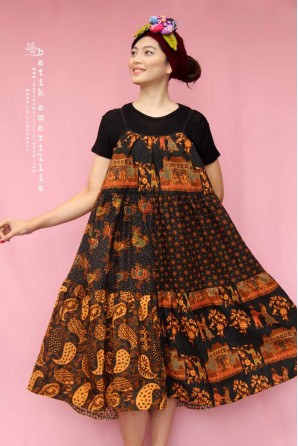 batik amarillis's antonia dress-PO
Rp 1.649.900 tax incl.

Product Details:
PRE ORDER ITEM WILL BE DELIVERED IN 2 WEEKS
Batik Amarillis's Antonia slip dress
This charming two faced  slip dress can be worn either the front or back! Made with the cocktail of batik classic coletan Sragen, wear it over any kind of tops ! 
Size (bust/lenght)cm:
XS-M (upto 94/113)
L (upto 100/113)