batik amarillis's ride on time skirt-PO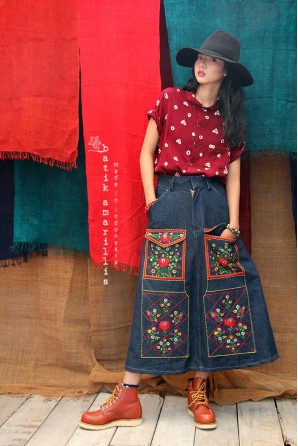 batik amarillis's ride on time skirt-PO
Rp 3.399.900 tax incl.

Product Details:
PRE ORDER ITEM 4 WEEKS
invigorating double knee painter skirt which is inspired by denim workwear pants. Feats strap at the waist, which not only adjusts the fit of the waist, but also produces a classic back. Armed with unique Hungarian embroidery  inspired pockets.
Size (waist/hips/lenght)cm
L (81-85/100/89)
XL (86-92/104/89)