batik amarillis's the girl named george pants skirt-PO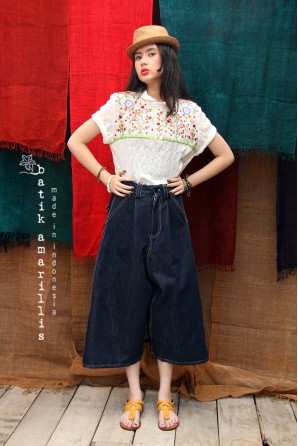 batik amarillis's the girl named george pants skirt-PO
Rp 1.499.900 tax incl.

Product Details:
PRE ORDER ITEM WILL BE DELIVERED IN 2 WEEKS
Unique piec! when the denim skirt styled pants the marriage between skirt and pants!
 the front looks like wide  pants/ culottes, the back looks like a skirt 
It has  long and relaxed silhouette. Plus adorable and quirky embroidery pockets at the back ! 
Size (waist/hip/lenght)cm:
All Size (upto 90/104/86)