batik amarillis's girl meets boy jacket 4-PO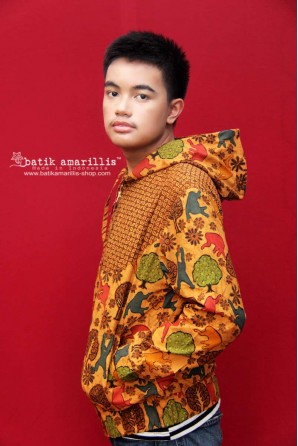 batik amarillis's girl meets boy jacket 4-PO
Rp 1.399.900 tax incl.

Product Details:
THIS PRE ORDER ITEM WILL BE DELIVERED IN 2 WEEKS
In the most beautiful patchworking, ever! An unisex hoodie outer with the cocktail of batik colet classic Sragen, with our signature batik Orangutans theme. This is our commitment to help orangutans and their habitats- the 15 % of its sales will go for Orangutans conservation.
Size (bust/lenght)cm:
XS-M (upto 110/68)