batik amarillis's let it loose "Tokyo" tunic-PO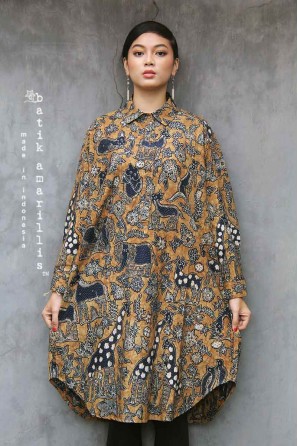 batik amarillis's let it loose "Tokyo" tunic-PO
Rp 1.699.900 tax incl.

Product Details:
PREORDER ITEM WILL BE DELIVERED IN 2 WEEKS
Comfy tunic in Limited edition of hand drawn batik Pacitan , East Java  with those beautiful animals in the jungl frolicking happily ! These adorable giraffes, elephants,penguins and their friends really happy to meet you ! 
Size (bust/lenght)cm:
Free (upto 125/100)