batik amarillis's ride on time vest-PO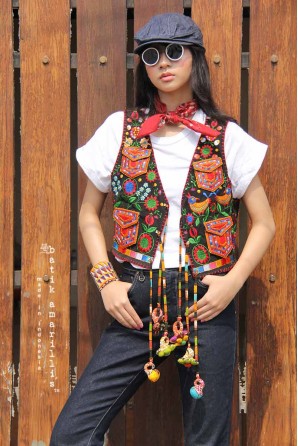 batik amarillis's ride on time vest-PO
Rp 3.999.900 tax incl.

Product Details:
IT WILL BE DELIVERED IN 4 WEEKS
Features multiple pocket  appliqués, Unique embroidery of birds and flower on corduroy  lined with hand stamped batik from Tasikmalaya and oh those Batik Amarillis's trademark.. THE LOLLIES and THE BLOOMING FOREVER FLOWERS decoratively & functionally screaming their own uniqueness!
Size (bust/lenght)cm:
XL (110/50)