batik amarillis's ride on time vest-PO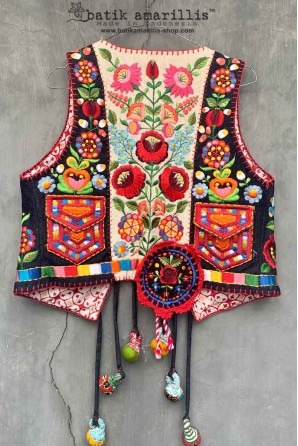 batik amarillis's ride on time vest-PO
Rp 3.799.900 tax incl.

Product Details:
IT WILL BE DELIVERED IN 4 WEEKS
Features multiple vest appliqués, Hungarian's embroidery inspired on denim and tenun Gedog Tuban, lined with hand stamped batik from Tasikmalaya and oh those Batik Amarillis's trademark.. THE LOLLIES decoratively & functionally screaming their own uniqueness. Gorgeous Riding  vest with quirky Manifesto!
Size (bust/lenght)cm:
L (98/50)
XL (110/50)