batik amarillis's apsara long vest-PO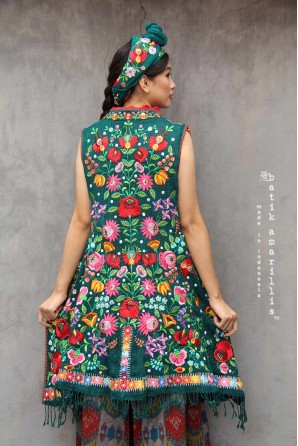 batik amarillis's apsara long vest-PO
Rp 6.699.900 tax incl.

Product Details:
THIS PRE ORDER ITEM WILL BE DELIVERED IN 5 WEEKS
features gorgeous green tenun seseran gedog Tuban with Hungarian Camelia flower (Camelia japonica) embroidery inspired, the vest which is inspired by Javanese's traditional men jacket - also features meticulous hand knitting. You can wear or style it into 2-3 different ways - such a divine ethnic LOOK !
Size (bust/lenght)cm:
XS-M (92/90)