batik amarillis's apsara jacket-PO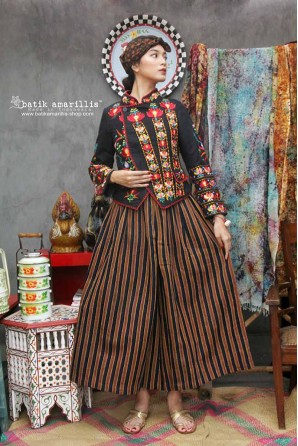 batik amarillis's apsara jacket-PO
Rp 2.999.900 tax incl.

Product Details:
PRE ORDER ITEM WILL BE DELIVERED IN 4 WEEKS
the collection is the epitome of full Indonesian's Javanese flavor!. We took inspiration from Javanese's traditional men jacket with Hungarian embroidery inspired - you can wear or style it into 2 -3 different ways - such a divine ethnic  LOOK.
Material: Linen
Size (bust/lenght)cm:
XS-M (92/54-47)