batik amarillis's birthday dress-PO (excluded obi belt)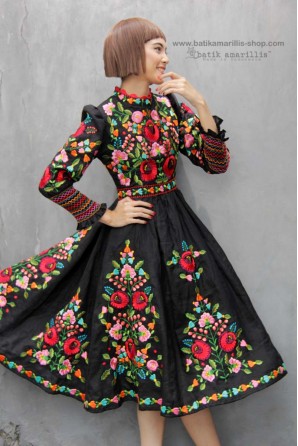 batik amarillis's birthday dress-PO (excluded obi belt)
Rp 4.299.900 tax incl.

Product Details:
This is pre order item will be delivered in 6 weeks
it's beautiful dress  which features Hungarian's Kalocsa embroidery inspired on black cotton-linen blend, the dress has hand knitted lace on the sleeves & neck. the gorgeous sleeve is Philippines 's  Traditional gown ' María Clara' inspired.
Size (bust/waist/lenght)
L (98/84/113)
XL (110/90/113)