batik amarillis's la boheme dress-PO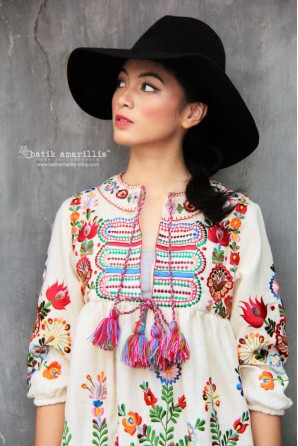 batik amarillis's la boheme dress-PO
Rp 6.999.900 tax incl.

Product Details:
THIS PRE ORDER ITEM WLL BE DELIVERED IN 4 WEEKS
bohemian romance of Batik Amarillis language, and this mini dress couldn't be more telling. The gauzy silhouette is patterned with elaborate unique panels and cut to loose fit with playful edges will contour your frame – just look at the way it elongates your frame.
Material: cotton
Size (bust/lenght)cm:
XS-M (94/116)