batik amarillis's the mask-PO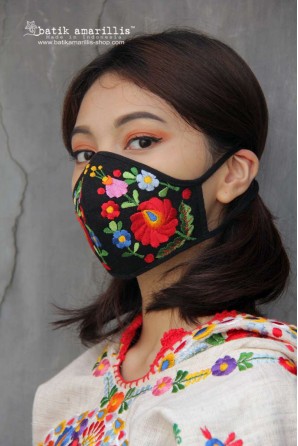 batik amarillis's the mask-PO
Rp 189.900 tax incl.

Product Details:
PRE ORDER- WILL BE DELIVERED IN 2 WEEKS
'black magic' mask
Features Classic floral Hungarian embroidery erry inspired, 
signature Lollies plus hand stitching, layered with cotton, the elegance and convenience simply will make you giddy !
 
WASH GENTLY BEFORE USE !
DO NOT WRING!