batik amarillis's traveller shawl-PO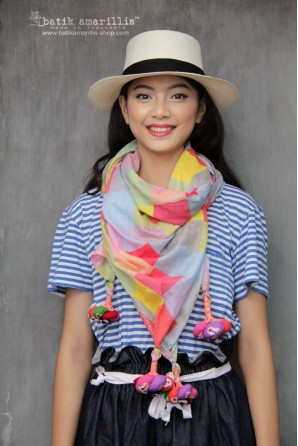 batik amarillis's traveller shawl-PO
Rp 759.900 tax incl.

Product Details:
PRE ORDER ITEM WILL BE DELIVERED IN A WEEK
this squared (110x130cm) shawl is a perfect, versatile companion for you... with hand made flowers and lollies at the corner
You can wear & style this quirky shawl into so many ways, just drap, twist & tie around your neck or make it like giant necklace! Cool!
Material: sheer cotton