batik amarillis's anais jacket-PO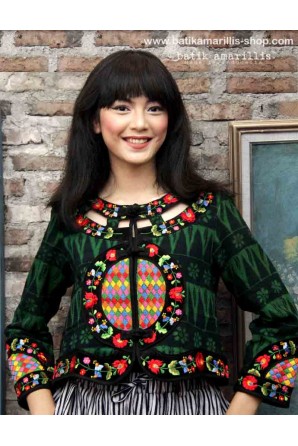 batik amarillis's anais jacket-PO
Rp 2.449.900 tax incl.

Product Details:
THIS PRE ORDER ITEM WILL BE DELIVERED IN 4 WEEKS
Extraordinaire, inspired by the beautiful windows and doors from all over the world's design, as a symbol of new hopes and dreams. It has unique cutting and the design which features hand made chinese frog buttons and chic slimming silhoutte.
Size (bust/lenght):
XS-M (92/47cm)
L(98/49)
XL(110/49)
Material: hand drawn tenun batik gedog Tuban