batik amarillis's birthday vest-PO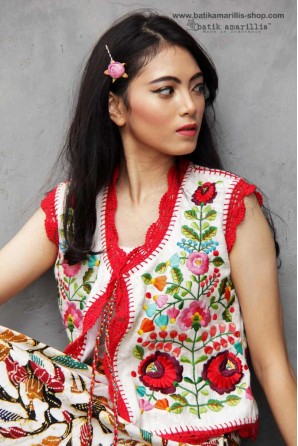 batik amarillis's birthday vest-PO
Rp 2.399.900 tax incl.

Product Details:
This is pre order item - will be delivered in 6 weeks
Batik Amarillis's 7th anniversary, we proudly present : A piece of craftsmanship which features Hungarian's Kalocsa embroidery inspired on raw & beautiful tenun gedog Tuban also hand knitted lace or crocheted all over it plus colorful tassels to complete its gorgeousness!!!
Size (bust/lenght)
XS-M(94/48cm)