batik amarillis's ali-PO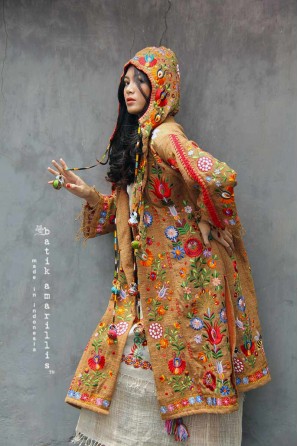 batik amarillis's ali-PO
Rp 8.899.900 tax incl.

Product Details:
PRE ORDER - DELIVERED IN 5 WEEKS
A charming & compelling robe with quirky scuba hoodie, features raw & gorgeous tenun seseran Gedog Tuban in ' LOWO' series, it derives from rare brown cotton flower no dye, just a RAW BEAUTY!. Also the series of full chocked Hungarian embroidery inspired plus hand stitched & those trademark ' Lollies '. 
Size (bust/lenght)cm
ALL SIZE (upto 125/102)