batik amarillis birthday 9 jacket-PO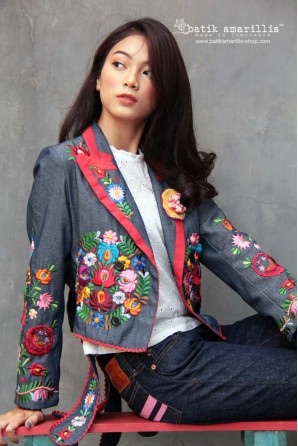 batik amarillis birthday 9 jacket-PO
Rp 3.199.900 tax incl.

Product Details:
THIS PRE ORDER ITEM WILL BE DELIVERED IN 4 WEEKS
A statement piece of clothing, Why it's unique ? It's well tailored tailed double breasted jacket with peak lapels and ric rac on each tails plus floral Hungarian embroidery inspired adorning the jacket as the part of its gorgeousness!
Material: denims
Size (bust/lenght front-back)cm:
XS-M (92/46-73)