batik amarillis's tenun gedog cipratan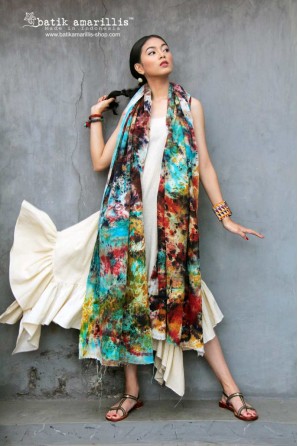 batik amarillis's tenun gedog cipratan
Rp 999.900 tax incl.

Product Details:
Our collabs with tenun artisan friends in Tuban, East Java : This handmade  masterpiece  is abstract painting  inspired which explores  the relationships of freedom  and colors 
WARNING ! The Theme is Blue Sunset , each strokes of color made individually  - nothing alike as the mark of artist's unique & individual artwork!
Size: 280x82cm