batik amarillis's the mask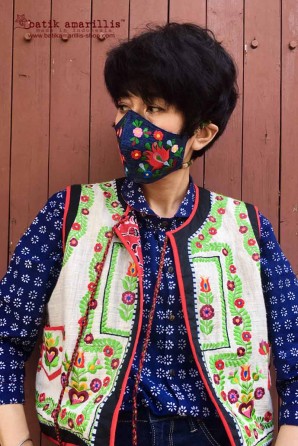 batik amarillis's the mask
Rp 149.900 tax incl.

Product Details:
The mask in 1 pc ( READY STOCK!!)

which features Hungarian embroidery inspired 
Made of 2 layers fabric denim and muslin on batik gedog Tuban so it's BREATHABLE , it has pocket inside so you can put layers of tissue , it's not adjustable but we designed the loop to fit and easy to wear

CAUTION : 
WASH BEFORE USE !
IRON BEFORE USE!